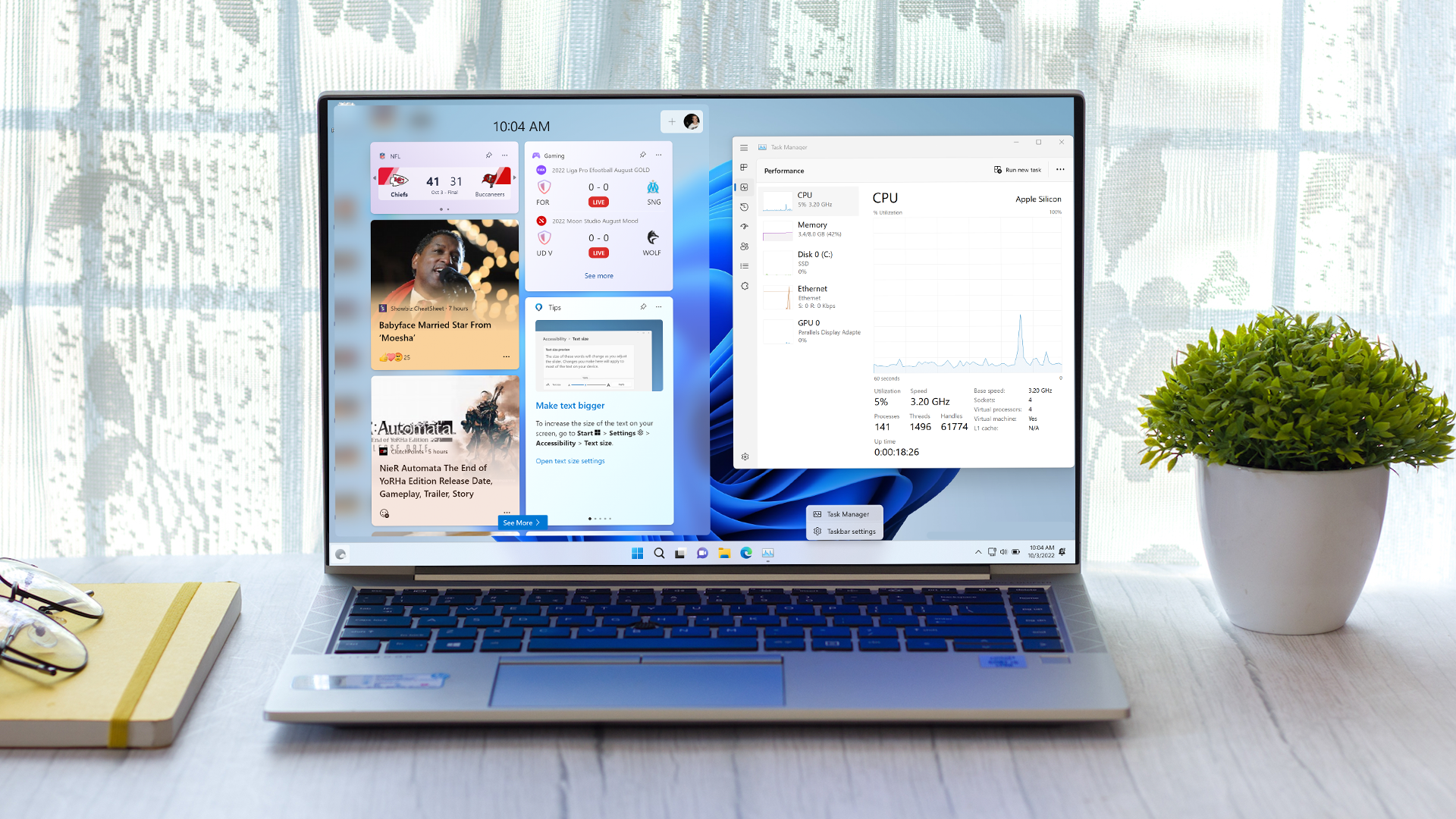 Windows 11 might be getting the ability to pin widgets to the desktop, and maybe sooner rather than later, as we've heard another nugget from the rumor mill to this effect.
Windows Latest tells us that it has seen documents that indicate Windows 11 will 'soon' introduce this feature, and that the ability will be present for third-party widgets (as well as Microsoft's own efforts).
At the moment, Windows 11's widgets are confined to their own panel (off the taskbar). With this feature, you'll be able to stick your favorite widgets on the desktop, enabling you to see them and get at-a-glance info all the time, rather than having to dive into the widget panel.
This change has been rumored in the past via Zac Bowden, a respected source of Microsoft-related leaks, who has been claiming widgets will get a new home on the desktop – if you want to put them there – for quite some time now.
The most recent rumor from Bowden held that his sources within Microsoft have confirmed that it's the software giant's intention, at least currently, to eventually allow Windows 11 users to be able to pin widgets to the desktop.
---
When the topic of widgets on the desktop comes up, you'll likely be reminded of the gadgets that Windows 7 had – and indeed Windows Vista, going back much further in time. That gives the impression that Microsoft is really turning back the clock with this change, and that's true to some extent – just remember that having widgets on the desktop isn't compulsory.
The widget panel will remain in Windows 11, and if you want to use widgets only with that, just don't move any of them onto the desktop. It's as simple as that, so it's not like with this change – if it happens – widgets will suddenly be invading the desktop.
Whether or not the functionality to pin widgets to the desktop is actually inbound is another question. However, it does seem more likely now we're getting something of a rush of rumors from different sources. That indicates this is a change that might be in the pipeline soon, as Windows Latest asserts.
It also seems more likely to be a move in the cards because Microsoft has been doing a lot of work with widgets recently, making various tweaks, and expanding the size of the panel (in testing). Furthermore, Microsoft has been giving a lot of encouragement to software developers to make their own third-party widgets and bolster the overall ecosystem.
So, it appears to be an area the company is focusing on, trying to make it something bigger that plays more of a part in Windows 11 – a goal that would be furthered by the ability to have widgets on the desktop. With the puzzle pieces fitting together fairly neatly in this respect, we'd be surprised at this point if this wasn't something that turns up in Windows 11 preview builds in the near future.