By Kimberly White, Senior Director, Fraud and Identity, LexisNexis® Risk Solutions
As interactions with customers evolve over time, businesses need to keep pace of all the ways in which bad actors can inflict havoc through cybercrime. In many industries, organizations continue to merge digital and physical services within an omni-channel ecosystem. Routes to purchase are increasingly converging with merchants replacing or combining in-store experiences with digital offerings. This is especially relevant today, as the pandemic permanently altered the way customers interact with businesses with increasing emphasis on digital transactions.
The changing dynamics around customer interactions create a hospitable climate for cybercrime to flourish. Well-networked cybercriminals are adept at leveraging innovative threat vectors to relentlessly target key points across the customer journey. Cybercriminals will leap at the chance to exploit any vulnerabilities in a security system, which begs the question: How can a business protect itself and fight back?
Identity Trust in New Account Creation
One of the biggest sources of cyberattacks target newly created accounts, which are attacked at as high a rate of any other transaction type in the customer journey. According to research, fraudulent account creations – a fraudster creating an account using someone else's credentials and payment details – impact one in five adults. Understanding the markers of fraud at the outset can help keep these types of vulnerabilities properly protected. As cybercriminals use stolen, compromised or synthetic identities to create new accounts, identity trust plays an integral role in an organization's strong cybercrime defense. The ability to rapidly recognize good, trusted customers and quickly determine the validity of the customer credentials contributes to a seamless and secure account opening experience.
This includes getting to know the behavioral patterns of the customer base, which allows for the quick identification of any aberrations in behavior. However, looking at both the physical and digital aspects of identities is also crucial.
Combining digital and physical identity capabilities gives businesses a vast view of the consumer so they can quickly pivot against new threats and create a better customer experience. Customer experiences work best when there is a minimum amount of friction for the customer to make their purchases while keeping assets safe. That is the gold standard of security.
Shore Up Unsecure Payment Points with Behavioral Biometrics
Digital commerce saw a massive uptick amid the height of the pandemic and at the same time, the risk behind digital payment points also increased. Cybercriminals are taking the opportunity created by the digital payment revolution to cash out and monetize stolen credentials. A strong payments defense rooted in identity trust is essential as consumers rely on digital payments throughout omni-channel ecosystems.
One tool to help detect and block attacks is the use of behavioral biometrics, which looks at interactive gestures, such as how an individual types on a keyboard, moves a mouse, holds a phone or taps a touch screen, and compares those characteristics with known digital behavioral traits common to fraudsters, bots and trusted users. The technology is proven to help detect and block automated attacks and suspicious transactions.
Implementing solutions with behavioral biometrics strengthens payment fraud prevention since it combines digital identity intelligence with global transaction insights simultaneously with the transaction. Businesses can improve transaction security and refine personalization with immediate risk intelligence that helps confidently differentiate between a trusted customer and a cyber threat.
The Challenge of Hyperconnected Fraud Networks
Research continues to show a strong pattern of cross-organizational, cross-industry and even cross-regional fraud. Hyperconnected networks exploit the same lists of stolen identity data across multiple regions and industries. Networked fraud remains a highly nuanced threat that easily evades traditional fraud prevention tools like static point solutions.
By combatting fraud networks with cross-industry cooperation, businesses can experience a shared view of fraud that includes intelligence relating to online behavior, transaction trust and risk, global block lists, allow lists and watchlists, as well as targeted industry models. By leveraging a collaborative approach, one organization can block an entity confirmed as high-risk by another organization before further transactions process, improving fraud prevention and adding a layer of protection against networked attacks.
The Consistent Rise of Bot Attacks
Bot attacks are widespread, showing little discrimination for what industries they will invade. They represent a cheap, quick and effective method of initial attack that enables identity testing at scale, providing the opportunity for cybercriminals to validate and rapidly monetize stolen credentials. Proactively detecting bot attacks without disrupting legitimate customer interactions or adding unnecessary friction to key customer touchpoints takes a delicate balance.
It is necessary for organizations to set a balance between strict identity protections to protect customers and creating too much friction in the customer experience. It is possible to keep customers happy while also keeping them safe from bot attacks by leveraging a unified picture of identity informed by network intelligence and targeted visibility into risk signals that indicate bots and aggregators.
Preventing Cybercrime and Protecting Customer Affinity
The complex and constantly changing cybercrime climate challenges businesses to balance interaction speeds with fortified security and a seamless experience at every point of the customer journey. Trusted customers will not compromise on an efficient, secure and effortless interaction every time. Consistently delivering optimal, omni-channel customer experiences provides a competitive advantage in a crowded digital marketplace.
A dynamic, multi-layered fraud prevention strategy protects your business in a rapidly evolving cybercrime environment. Building a cybercrime strategy on the foundation of a unified, risk-based identity view enables a business to deliver personalized, more secure transactions for trusted customers while more accurately detecting and preventing cybercrime threats. Businesses can fully capitalize on the opportunities of a well-connected omni-channel ecosystem by starting with establishing identity trust.
About the Author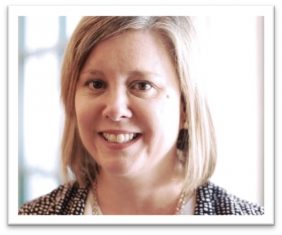 Kimberly White, Senior Director of Fraud and Identity at LexisNexis® Risk Solutions, is responsible for commercial market strategy for identity verification, fraud analytics and identity authentication with a focus on new account opening and onboarding workflows. With over 20 years of experience in developing product strategy and managing product roadmaps, Kim's expertise includes corporate strategic planning, understanding market needs and building out robust fraud and identity capabilities for financial institutions, retail/e-commerce, and other commercial markets. Prior to LexisNexis Risk Solutions, Kimberly worked at Fiserv, where she developed product strategy for walk-in bill payment solutions. Kimberly is a graduate of Miami University in Oxford, Ohio, and Emory University.
You can learn more about LexisNexis Risk Solutions at risk.lexisnexis.com.