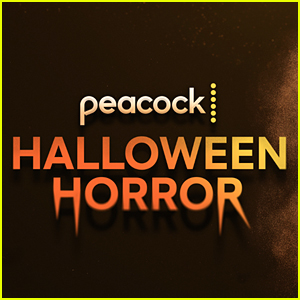 Peacock is going to be a huge spot for Halloween and horror-themed titles to watch!
There are currently plenty of movies and episodes of TV shows to stream, but they're adding so many more in October.
The streaming service has revealed it's "Halloween Horror" list of must watch titles this spooky season.
Check out the "Halloween Horror" titles inside…
Check out some of the highlights below from the "Halloween Horror" titles on Peacock…
All eight Harry Potter movies
All four Twilight movies
Halloween Ends (streaming October 14)
Separation
You Should Have Left
Friday the 13th
Chucky
Saw
Gremlins
Psycho
Tremors
Predator
Phantasm
Nightmare on Elm Street
Cult classics from the Elvira Movie Macabre library
Lemony Snicket's A Series of Unfortunate Events
Monster High film series
Lil' Monsters
Dracula
Frankenstein
The Invisible Man
The Fall
The Purge
Firestarter: Rekindled
Cold Case Files
First 48
Halloween-themed episodes of shows like The Office, Brooklyn 99, Parks & Recreation, Superstore, 30 Rock, SNL and Law & Order
If you missed it, find out everything coming out on Peacock in October, including the dates some of the titles above will be added!